Fall 2021 Season
Dear MSC families,
Based on Michigan Health and Human Services orders for organized sports, we are preparing for a full Fall season.
Michigan State Youth Soccer is our organizing body for youth soccer in the state of Michigan. The board at MSYSA continues to work in close association with the University of Michigan Department of Health Services to craft Covid-19 protocols. At this time there are no restrictions.
This means that in both our travel and recreational programs, facial coverings (masks, gaiters) are NOT needed at this time.
MSC would also like to highlight some other changes which will be in effect this Fall season.
· Parents should still be aware of their players health. If your player has any symptoms (sore throat, stomach ache, runny nose, cough, etc…) they will need to stay home.
· Coaches may still be asked to track all players by asking three questions, do you have a fever, do you have any symptoms, have you been in contact or know of someone who has tested positive for Covid-19.
· All players will still need to bring their own ball. Used ball's will be for sale at the MSC store.
· All players should have their own hand sanitizer and water bottle not to be shared with others.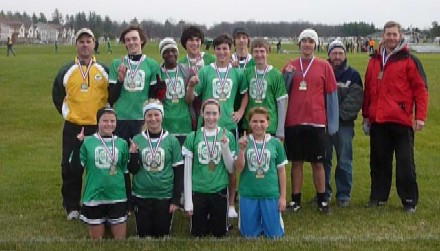 Recreational (Rec) Soccer is a great opportunity for youths ages 3 1/2 through high school to participate in soccer. Everyone is welcome, regardless of their ability. Participating in MSC's Rec Soccer Program is a great way to build teamwork skills, get active and have fun!
Fall & Spring Sessions
We offer two sessions of Rec Soccer each year. Please visit our "How to Register" page for Rec Soccer to view signup dates for the upcoming season. Please read our registration guidelines, schedule, and fees carefully when going through the process. Games are held on Saturdays. Some Friday or Sunday games may be on the schedule in our Spring sessions.
Coaching
All our coaches are volunteers, usually parents of the players. We are always in need of coaches and assistant coaches, so please consider volunteering! Soccer skills aren't necessary, especially at the younger age groups. Learn More!
Teams
We try to form teams around school neighborhoods, if possible. Special requests to be with a certain coach or other player are always considered, but can't be guaranteed.
Practices
Coaches pick their own practice schedules. The MSC does not get involved in the timing or location of practices. Coaches often hold two practices per week, although the younger age groups may only have one practice. The MSC offers one practice per week per team at the MSC complex.
Academy
Rec players who want additional skills training to supplement their team practices can participate in MSC's Academy Program (additional cost).
The Academy offers high-quality, exciting training that is under the direction of George Hageage, MSC Technical Director and member of the National Soccer Coaches Association of America's National Academy staff. Learn more!
Uniforms
Rec players will need to purchase a reversible jersey ($25) from our on-site soccer store at the MSC complex, but all other required equipment can be purchased elsewhere (shinguards and soccer socks). Soccer cleats are recommended but not required.
---