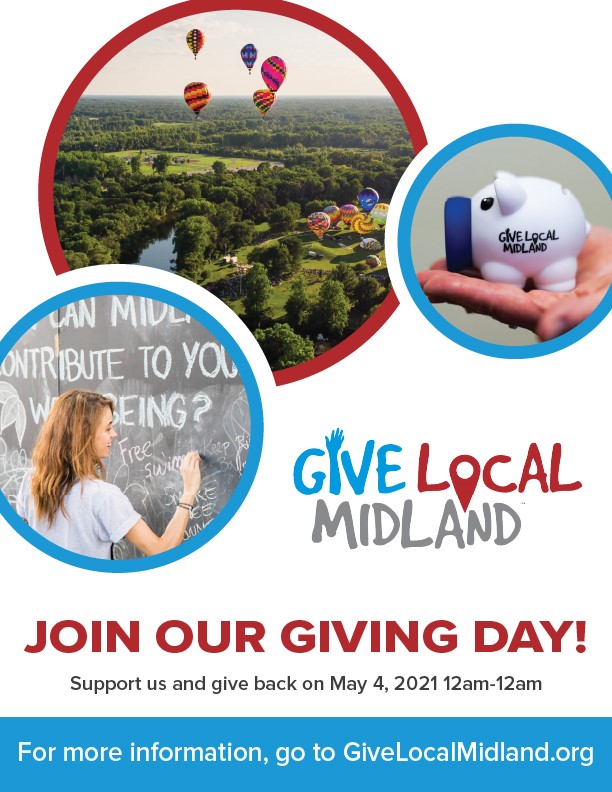 Please join us Tuesday May 4th for Give Local Midland
We are excited to announce that on Tuesday May 4th, the Midland Soccer Club (MSC) will be participating in Give Local Midland! This 24-hour online event is a great way get our community excited about giving locally, and an amazing opportunity to raise funds for the Midland Soccer Club's endowment fund.
Now more than ever, MSC needs your support! With the recent cancellation of the fall tournament due to the COVID-19 pandemic, we are taking steps now to ensure that MSC will be able to operate successfully in future seasons.
Your donation will go a long way toward helping us continue our mission well into the future. Donations to our endowment fund will help us provide for our soccer programs, while maintaining our soccer complex and infrastructure.
Mission: The mission of the MSC is to provide all soccer players with an opportunity to learn, develop, and compete at the highest level of desired play, in a fun and positive environment.
Vision: The vision of the MSC is to be the leading soccer program in the state, recognized for excellence in player and coach development, facilities, sportsmanship and competition, for players of all abilities and ages.
Check out our fundraising page at: Give Local Midland – Midland Soccer Club
Thank you for supporting the Midland Soccer Club and Give Local Midland!
Midland Soccer Club. One Club. One Community. One Goal.